Virtual Event
Talking Audio (BookMachine Unplugged Online 2022)
29 June @ 6:00 pm

-

7:00 pm

BST

Virtual Event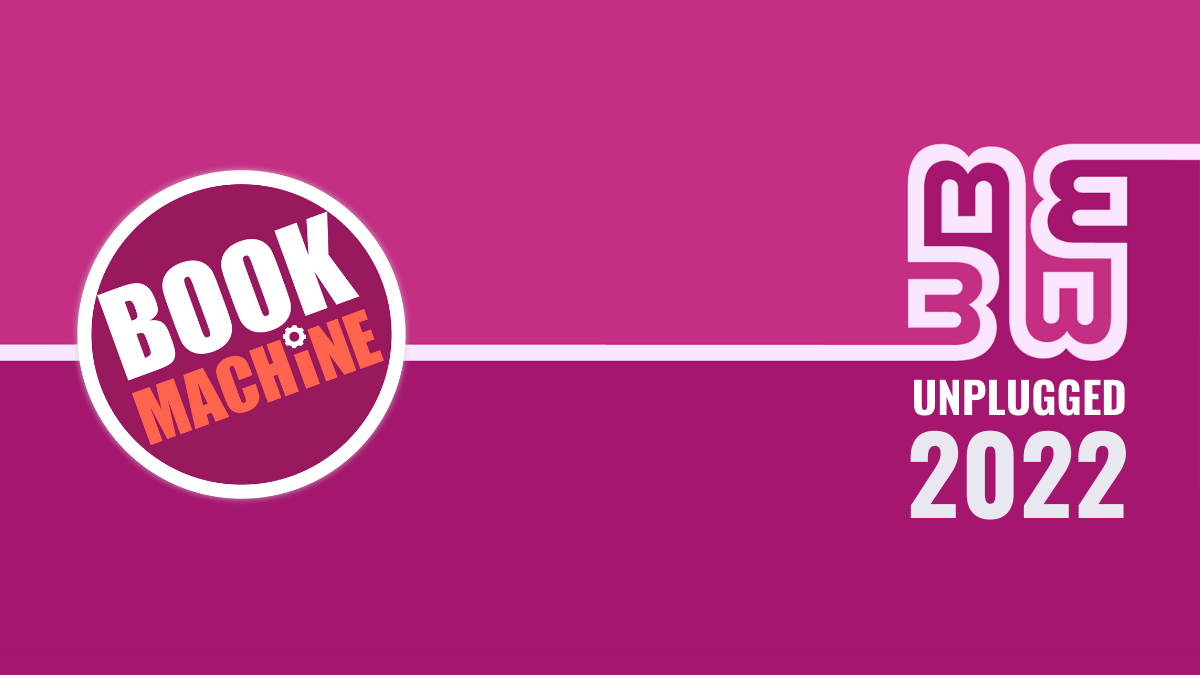 Thanks to our Audio Stream sponsors: Bookwire, Speechki, Pozotron, Ingram Content Group, Zebralution and Findaway Voices
Can anything become an audiobook? Innovation, consumer insight and the future of audio publishing
The 'big shifts' in audio over the past five years have been exhilarating. And the fast pace of development alongside more recent changes in the way consumers interact with audio suggest more, unexpected potential. Alongside ongoing growth in the market, these trends indicate an exciting time for future developments. 
From graphic novels and cookery books, to podcasts and original recordings, it's never been easier to listen to a good book or gripping narrative. With technology expanding the scope for creativity, what is a "good book"? And can anything become an audiobook?
Join Louise Harvey, Audio Manager at Little, Brown Book Group and a panel of audio experts on Wednesday 29th June from 6-7pm BST. They'll discuss the latest audio trends as well as their own perspective on innovations in the market. They'll consider how publishers have experimented creatively with traditional book genres in audio, as well as the role of original recordings, a producer's perspective and how consumers interact with audio.
Talking Audio will sit within the Audio Stream, which runs throughout 2022. In the Audio Stream, you can find upcoming events, interviews, details of our Stream sponsors, blog posts and resources to help you learn new skills and develop in your career.
About BookMachine Unplugged 2022
The Unplugged Online event series is designed to help inspire you, build on your knowledge and reveal exciting new ideas for you to harness when you're back at your desk.
The theme for this year's series is the "Year of Change". Together with our guest speakers and hosts, we'll be inviting you to discover more ways to lead the way, shake up the industry and create positive change for all.
If you're a publishing professional who craves an explosion of insights, top tips and advice from industry people – always in a strictly social and informal setting – BookMachine Unplugged is for you.
Browse the other BookMachine Unplugged 2022 events here.
Ticket details
This event is £5 +VAT or FREE for BookMachine Members. Log in to your member account before booking and your discount will be applied automatically at checkout.
Become a BookMachine member for £10/month and book onto all six events in the series for free.
Can't make it to the live event? A recording will be available for all members and ticket holders to watch after the event. Be sure to book your place in advance of the event* to receive the link to the replay!
*Please note: The recording won't be available to sign up to receive after the event has ended. Advanced registration is required.
Accessibility information
This is an online event and will take place on Zoom webinar. Please be sure to book your ticket to receive the Zoom link to tune into the event on the day.
Live closed captions will be available throughout the event for viewers to toggle on and off. Edited captions and transcripts will also be available with the recording for members and ticket holders to access after the event.
We will also be live-Tweeting this event from @BookMachine on Twitter, using the hashtag #BookMachine.
---
Your host
Louise Harvey, Audio Manager at Little, Brown Book Group
Louise works in audio across all imprints at Little, Brown Book Group and loves nothing more than plugging into a good book. She's in audio publishing for the thrill of finding the perfect reader for an author's work. Louise was SYP London Chair 2017.
Follow Louise on Twitter @louiseinbooks
The speakers

Nathan Hull, Chief Strategy Officer at Beat Technology
Nathan Hull is Chief Strategy Officer at Beat Technology. Already the pulse within Skoobe (DE), Fabel (NO), Echo (RO), Jukebooks (GR) and Chapter (DK), Beat will soon be adding publisher-backed platforms in a further 4 markets in the coming months to its portfolio. Prior to Beat, Nathan launched the curated Dutch service Bookchoice in 9 markets and was Chief Business Development Officer at Denmark's Mofibo. Notably Nathan was also PRH UK's Digital Product Director.
Katie Arlett, Director, Content Acquisition and Partnerships at Audible UK
Katie looks after rights acquisition, content strategy and key content partners for Audible UK, with a background in talent casting and studio production. She trained as an audio producer with BBC Audiobooks "way back when" and since then has been lucky enough to work on a host of incredible – and some award-winning – projects with some of the most talented artists and production experts in the business.
Follow Audible on Twitter @audibleuk
Rebecca Lloyd, Publishing Director for Audio at Pan Macmillan
Rebecca Lloyd has worked in audio publishing since 2005. She's been the Publishing Director for Audio at Pan Macmillan since 2014 where she works across all imprints, publishing audiobooks by Ken Follett, Louis Theroux, Julia Donaldson, Oprah Winfrey, and Douglas Stuart.
---
Find out about our partners for Talking Audio

Bookwire
Bookwire was founded in 2010 as a traditional start-up and service provider for publishing houses, specialising in eBooks. The company has since evolved into an internationally leading enterprise in the digital publishing technology sector. Our growing team now has more than 135 staff, and is located in Frankfurt am Main, Germany (headquarters) and in Dortmund, Germany and we operate international offices in London, Barcelona, Paris, New York, Mexico City and São Paulo. True to our motto "The best is yet to come!", we will never rest on our laurels and will instead continue to grow and develop our products. That is how we can support our customers in making the most of their digital products.
Visit bookwire.net to learn more

Speechki
Only 5% of books in print are available as audiobooks. We think every book should be available in audio, and every publisher and author should be earning revenue selling audiobooks. Is it possible? Yes! Thanks to synthetic narration created with artificial intelligence, Speechki can create audiobooks for as little as $500. For the first time, converting print books into audio is affordable to every publisher and author.
Visit speechki.org to hear voices and get a free demonstration of Speechki narration.
Related Events