Coder Generation: Building digital skills doesn't have to be scary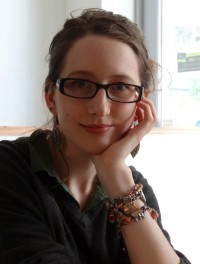 The digital revolution might seem like a challenge to us now, but there's a whole new generation of digital natives that will be coming into the jobs market over the next decade, for whom coding, apps and mobile technology are as natural as breathing.
The skills of the future
From the moment today's children are born, they are surrounded by digital gadgets, learning how to use them as instinctively as they learn to walk. The internet, and all that goes with that for better or worse, is fully integrated into their day-to-day experience. When they get to school, it's no longer just about 'abc's and '123's, but also about coding.
By the time they reach the working world, they're going to have an innate basic understanding of coding logic and its applications.
Skills expectations
In the workplace, we constantly make and rely on assumptions about the base-line skills our co-workers have, and they do the same to us in return. It's a crucial, unspoken part of working with trust in a team. In Publishing, these skills might include good grammar, a basic understanding of the book production process or a grasp on the current market environment.
When the next generation start applying for jobs, coding will have become one of those expected skills. This is not to say that everyone will be world-class developers, but most people will have a high-level understanding of how to code.
Speaking the same language
Some people are worried that these digitally-minded youngsters might take over the industry, but I think that's unlikely: at the end of the day, nothing can replace experience. Specialist skill sets in editing, marketing, production, etc. are all going to remain highly-prized assets. In most cases, coding will be a preferable add-on, rather than a pre-requisite skill.
However, there is a danger that a communication-break will happen between one generation and the next. We cannot underestimate the power technology has on the way in which we communicate and we need to make sure that, at the end of the day when we sit down face-to-face, we are all going to continue to understand each other.
That's why learning to code is important.
We don't all have to be able to build apps, websites, platforms or APIs from scratch all by ourselves, but we do need to be able to speak about it competently as a group. Coding provides us with the vocabulary to do this in a digital context with precision and clarity, which will become increasingly crucial in a tech-centric future.
What's more, getting your head around coding doesn't have to be scary. At first, it can be pretty intimidating because there are so many coding languages and courses to choose from, but the best advice I've found is to start with something fun and simple, maybe even with a children's app that teaches coding logic that you can later lay languages over the top of. Once you've got your head around the basics and know which language you want to go for, there are plenty of free online resources you can use, such as CodeAcademy or the Harvard CS50 course.
Lastly, learning to code doesn't just immerse you in the digital world of the next generation of Publishers, but also of readers and writers. This isn't just about keeping communication channels open within Publishing, but outside of it as well. Learn how to code, and you're learning the future.