Publishers Assemble: Christmas 2016 is the time to connect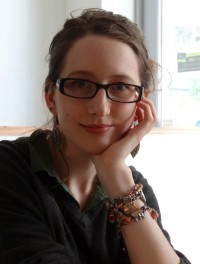 Let's face it, 2016 has been one heck of a year. We've had Brexit; Trump; the Zika virus; nuclear and missile tests from North Korea; terrorist attacks in Brussels, Lahore and Istanbul, to name a few; plane crashes; global CO2 levels exceeding 400ppm; plus that creepily increasing list of celebrity deaths – and scarily enough, it's not quite over yet!
But as we enter into the darkest phase of the year, when night encroaches and the cold sets in, it's time to reconnect with each other and undo some of the divisive work of 2016, not just because it's good for the world, but because it could benefit your business too.
Time to shine
Almost every world religion has a festival somewhere in the winter months: Bodhi Day for Buddhists; US Hindu's Pancha Ganapati; Judaism's Hanukkah; Yule and Saturnalia for Pagans; and, in 2016, Muslims celebrated Milad un Nabi in early December. Even secular movements get on board, with Human Rights Day and Newtonmas.
Many of these festivals involve creating light: the Buddha gains enlightenment, the lamp in the temple lasts miraculously long, a star in the sky guides kings to salvation, the earth is reborn. 'Tis the season shine as bright as possible and reconnect with friends, colleagues and business contacts too – and this year, we need that light more than ever!
Rekindling connections
One of the best ways to reconnect with or show appreciation to someone is to send them a good traditional card. It doesn't have to be a Christmas card; in fact many people now prefer to send a more universal Season's Greetings card. For special clients and contacts, consider sending a small gift their way, like a mini mulling kit or a box of chocolates.
If the postage fees for physical post seem daunting, send an email instead, making it special with pictures or GIFs. You can even take to social media to share the Wintermas spirit!
On a practical level, cards and messages are also a great way to keep people up to date with your business. Include a short story about your business year, making it jovial and personal. Generally people are more open to collaboration and charity coming up to the festive period, so thank them for their contributions to your work and gently sow the seeds for future collaborations too.
If you want to end the year memorably, think about hosting a party. Everybody loves a wintertime shindig, with twinkly lights and sparkly decorations. Remember to supply lots of food, as people need to eat more when its colf outside. Indulge in some seasonal favourites like iced gingerbread, mince pies, and canapés of nut loafs alongside roasted meats with Brie and cranberry sauce. Get experimental with your beverages: mulled wine and cinnamon cider always go down well, but don't forget to have alternative booze-free options using red grape and apple juices for the tee-totallers. If you really want to celebrate, invest in some sparklers or hold little raffle for your guests.
Get yourself out there and go to other people's parties too. It's just as important for reconnection to brave to cold and show a friendly face and, what's more, you might make some exciting connections to build interesting new projects with in 2017.
Positivity is power
Finally, look ahead with positivity. Wish people a happy New Year and start the ball rolling for 2017 so that when you return to work fresh from your winter break, you have some great projects to look forward to. Better still, honest positivity is contagious: turn up to a winter party beaming out that light, and soon everyone else will be beaming too. It the best way to rekindle old friendships, create new ones, and let people know just how much you appreciate them.
Don't forget, 2016 hasn't all been bad. It's also been a year of incredible space explorations and leaps in environmental care and concern. Over 132 million babies will have been born into the world by the time the year is out – don't we owe it to them to spread a little love in the world?
Our friends at Getty Images have a selection of festive images from iStock to provide you with visual ideas. Take a look here.