Translated fiction in the UK: The stats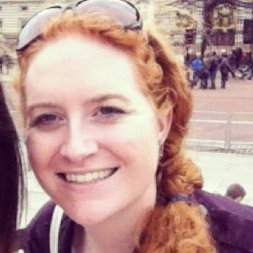 Ahead of our next event, 'The Future of Literature in Translation', Nielsen BookScan's Jaclyn Swope shares the data we need to know about translated titles.
As translated titles have made more of an impact on the UK fiction market in recent years we've been working at Nielsen to find a way of getting a handle on the scale of this.
By combining the language of origin field from metadata records with manual identification of the leading languages and authors, we've been able to add a 'translated from' field into BookScan bestseller charts to give us an accurate view of this market in the UK. We estimate that translated titles accounted for nearly 6% of adult fiction sales (excluding graphic novels) in 2016; sales were down on 2015 but still exceeded previous years, adding up to around 2m in units sold and £18m in revenue.
Even in just the top ten titles, as below, five different languages are represented:
The Girl in the Spider's Web by David Lagercrantz (Swedish)
My Brilliant Friend by Elena Ferrante (Italian)
Hitman Anders and the Meaning of It All by Jonas Jonasson (Swedish)
The Reader on the 6:27 by Jean-Paul Didierlaurent (French)
The Story of a New Name by Elena Ferrante (Italian)
The Vegetarian by Han Kang (Korean)
Those Who Leave and Those Who Stay (Italian)
A Whole Life by Robert Seethaler (German)
The Story of the Lost Child by Elena Ferrante (Italian)
A Man Called Ove by Fredrik Backman (Swedish)
And those leading titles point to the most popular languages: fiction books translated from Swedish amounted to the highest volume sales in the UK, in growth on both 2014 and 2015 and covering around 19% of translated books sold. The leading four Swedish authors account for over three quarters of those sales: David Lagercrantz, Jonas Jonasson, Fredrik Backman and Camilla Lackberg.
However, titles translated from French earned more revenue (around 16% of sales), even with sales in decline from the previous year. French translations aren't as concentrated in the top authors, with the four bestselling names taking just under 40% of the language's sales in 2016. There are over 300 authors selling in the UK that have been translated from French, compared to only around 60 for Swedish.
Leading languages tend to fluctuate and, as with anything in publishing, can be very influenced by a strong title. For instance, The Vegetarian has made Korean the tenth highest language of origin in 2016, after it was 16th in 2015. Italian has gone from eighth in 2014 to fourth in 2015 and finally up to third in 2016 due to the Neapolitan series, surpassing former front-runners Norwegian and Japanese.
Bubbling under the top ten languages, Polish, Icelandic and Turkish titles have all seen growth in both 2015 and 2016, mostly down to one or two names. Andrzej Sapkowski accounted for over 90% of sales for Polish translated sales last year, with Orhan Pamuk in a similar position for Turkish titles. While Arnaldur Indridason used to lead Icelandic titles, Ragnar Jonasson moved ahead in 2016 by more than doubling his sales.
We may hear a lot about Scandi crime novels coming to the UK, but modern & contemporary fiction is actually the leading BIC code within translated titles, followed by crime & mystery. If we focus on our leading languages, however, unsurprisingly Swedish is led by crime & mystery, while French novels are more often modern & contemporary.
No doubt 2017 will bring further changes to the language market share, with a Norwegian title currently topping the translated chart; Samuel Bjork's I'm Travelling Alone currently leads the pack to the end of May, followed by Black Water Lilies by Michel Bussi (French) and The Tobacconist by Robert Seethaler (German). We'll see what the rest of the year brings!
You can buy tickets here for 'The Future of Literature in Translation' on the 21st June.
Jaclyn Swope is a Publisher Account Manager on the Book Research team at Nielsen BookScan, where she assists a variety of publishers with understanding and utilising both retail sales and consumer data, through training sessions, presentations and bespoke analysis of book industry trends.