Anonymity and the copy editor: Is it time to be recognised?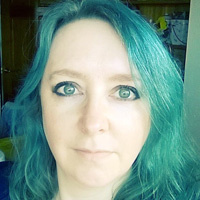 Here Sara Donaldson looks at the anonymity of the copy editor, why this is generally the case, and asks whether or not they should be acknowledged.
As an editor I often like to remain anonymous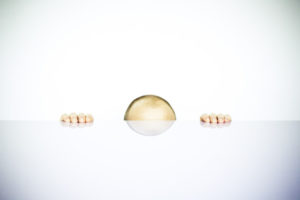 As a copy editor I feel that I'm just polishing the author's intentions and getting their 'real' story out there. We all know what it's like to be tongue-tied, that feeling that you know what you want to say but you just can't get it out. That's what I'm helping with. As a copy editor I know the constructions, the words and the layout. I know how to help. As that's my job I usually don't see the need for acknowledgement in a book I've worked on.
Sometimes this is because I feel I've done my job, been of help to a lovely author or publisher, and I prefer the anonymity.
Sometimes it's because so little had to be done to the text that I feel an acknowledgement isn't necessary.
Sometimes it's because the book isn't in my normal scope so professionally I don't need the acknowledgement (it might dilute my public professional goals).
Sometimes, very rarely, it's because the job was a nightmare and I don't want to be acknowledged for fear it will impact negatively on my professional standing. Examples are when the budget or timescale was so tight that only triage editing was possible and left behind a lot that I felt needed addressing. Or perhaps the author decided to ignore my suggestions. Or even added stuff to the final edited version after my input was finished (oh yes, it happens). It's very easy for an editor to be ignored and yet have their name on a final product that falls way beyond their normal standard.
And yet, most of the time, acknowledgements are not needed because I'm an editor, that's my job and as long as I have done a job well I am happy with my lot.
But I'm beginning to wonder if the anonymity of editors is becoming a problem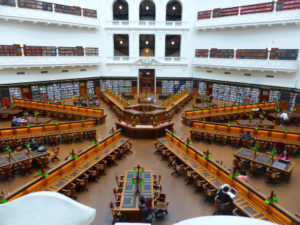 I've seen this with my base profession. I trained as a librarian and information specialist. I spent my professional working life as an academic librarian explaining to people that no, I didn't just stamp books. A librarian is so much more: we train; we handle budgets; we collate, curate and keep vast collections; we deal with the public, students and academics; we disseminate information; we are academics, counsellors, psychologists, analysts, shopkeepers, managers, lifelong learners and gatekeepers of the world's knowledge. No, we don't just stamp books.
And yet, librarians are a dying breed. Due to their anonymous nature, and the belief that now the world has Google anyone can be an information professional, librarians are no longer seen as vital. Library assistants are now running libraries. The librarian as we know it is endangered, as are the libraries they once ran and cherished.
And the same thing could soon be happening to editors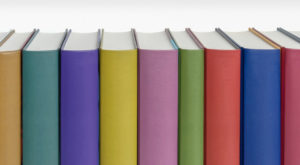 Because many of us don't feel the need for acknowledgement, either through author acks or being noted for our role somewhere in the book, the world is beginning to forget why we exist.
The market is saturated with books. How many of those publications are self-published without editorial help? We'll never know because copy editors are barely mentioned. The editor thanked profusely by the author in a traditionally published book is usually the publication editor who steers the project, the copy editor remains largely invisible.
I decided to pick ten random books from my shelf, to see if I was perhaps barking up the wrong tree. They are a mix of factual non-fiction, biography and fiction:
Two had no acknowledgements at all.
One praised an editor for meticulous and insightful editing.
One, a massive historical tome, mentions everyone except the editor and indexer, both of whom must have worked their fingers to the bone.
In one the proofreader was thanked, but not the copy editor.
A design book gave thanks to designers but not the editorial staff.
One thanked the publishing team as a whole, so that's ok.
The last three gave no mention of the editorial staff at all.
That's 1/10 giving acknowledgement to the editor, two if we're feeling generous.
But how much of that is down to the copy editor saying no to being acknowledged …
… or not having any relationship with the author at all? And is it really cause for concern? Are book acknowledgements that important anyway?
Just like the internet quietly brought down librarians, it is potentially doing the same for copy editors. I've come across conversations where self-publishing authors have said they don't need to pay for editorial help when they have Hemmingway, Grammarly and spellchecks to do the job for them. Don't get me wrong, these are wonderfully useful, but you can't slavishly follow them, and using them instead of a professionally trained human editor is asking for trouble.
So we come back to anonymity, and we have to ask ourselves these questions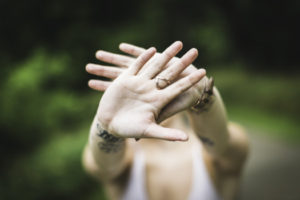 Are copy editors anonymous because:
they really don't need to be acknowledged,
they don't feel the need to be acknowledged,
they're rarely asked if they want to be acknowledged,
they don't want to be acknowledged,
acknowledgements are personal for the author?
Should editors:
make acknowledgement part of their contracts,
broach the subject of acknowledgement with each new job,
ask to be acknowledged,
ask not to be acknowledged,
expect to be acknowledged.
And how should we move forward as professionals doing a job where many of us prefer to stay in the background?
I expect that as time goes by, if we are to survive as a valued profession, we need to uphold professional attitudes, become ambassadors for plain, good quality written language and champion excellence wherever possible.
We may need to step out of the shadows and shout about what we do and why it is valuable before, like librarians, we are sidelined and people settle for 'good enough'.
What are your thoughts? Let me know in the comments whether you're an author or editor, let's get the dialogue started.
This post was originally published on Sara Donaldson's s blog. Sara is a freelance editor with an eye for a mystery. When not editing a range of projects (mostly non-fiction) she can be found with her Sherlock hat on as a professional genealogist. You can find her on Twitter.