Innovation alone is not enough – BookMachine teams up with Emerald Publishing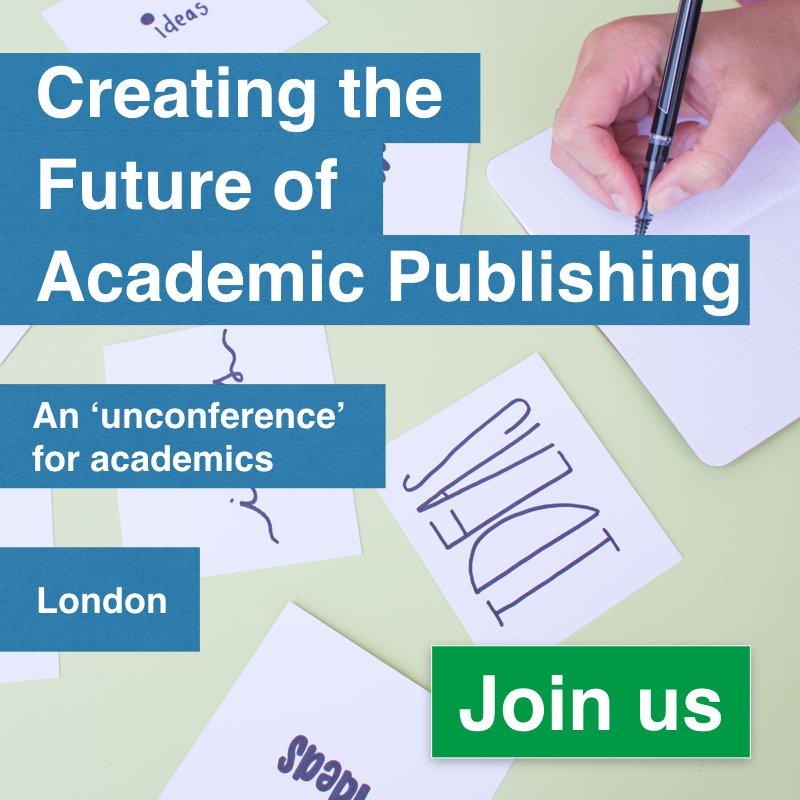 As part of Academic Book Week, on Monday 23rd January, Emerald Publishing hosted a debate called 'Creating the Future of Academic Publishing: Strengthening the Research Ecosystem'. It was held at London South Bank University and organised by BookMachine.
The event was compered by Richard Fisher from the Independent Publishers' Guild (IPG), with panellists Martin Eve, Professor of Literature, Technology & Publishing at Birkbeck University, and Katherine Reeve, Publishing Course Leader at Bath Spa University.
No holds were barred as Fisher opened the evening's discussion with a frank assessment of the academic sector as being tricky to transform. "Academics don't want to innovate. There's a massive conservatism in the system."
Though Reeve agreed, she also went on to say that publishers need to get better at presenting the value they have to offer the academic world, highlighting the importance of commissioning editors in particular. Controversially, she added, "they're not gatekeepers, but quality control."
Having said that, she admitted that editors need to make efforts to develop a better understanding of digital and think more innovatively about format. They also need to be given more time to actually edit and work on the text, especially when it comes to trade non-fiction.
Eve didn't shy away from controversy either, opening his ten-minute talk by saying that "researchers get paid in order to give their work to publishers effectively for nothing." Academic publishing, he said, is a "strange model" that you wouldn't find elsewhere: universities pay lecturers to produce work that publishers print for the universities to buy again.
Currently, this is a closed publishing system, but Open Access changes that and makes academic content more accessible, expanding the reach of an article too. This last is particularly crucial: "Just because books aren't widely disseminated under the current system doesn't mean they're not important," Eve noted.
However, Eve admitted that "Open Access is not a panacea for the many ills of universities, which are many and proliferating." Open Access is currently facing problems, the biggest of which is publisher renumeration.
"Something free to read was not free to produce," Eve explained, "We need to have a sustainable publishing model with pay for labour underwriting it."
He also raised concerns about Open Access' ability to preserve data in the long run. Though print media can be accessed and read by academics hundreds of years into the future, who knows whether the same technological systems that enable Open Access will still be running in a decade, let alone a century. Innovation for innovation's sake, without proper thought and consideration, could in fact be detrimental to the academic system looking to the future.
"We need to ask why are we innovating and who for," Fisher agreed, although Reeve made it clear that patience is also required, as our current digital inventions are a phase, not a final result.
After the debate, the audience and speakers moved into a series of smaller group sessions: Impact, Innovation and Interdisciplinarity. One of the big themes which emerged from these sessions is that, particularly in the academic sphere, innovation doesn't have to be about big technological change. It could be as simple as a new format.
Equally, work must be done to bridge the gaps between disciplines. "It is always easier to preach interdisciplinarity than to practice it," Fisher said.
As with Open Access and the value of publishers, these problems cannot be fixed by new digital technology alone, but by careful thought, planning and human understanding. Machines, it seems, are not always the answer for our academic problems.
"I really hate the word innovation," Eve finished. "Change means nothing alone – you have to have a reason and a desired result."