Diverge! How thinking differently could boost your career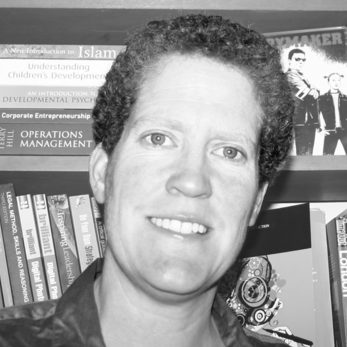 In an industry that outsources most of its physical tasks and processes, what's the one thing that can set you and your organisation apart from your competitors? The way you think…
Anna Faherty, publishing professional with over 25 years' experience, spoke at Tuesday's The Galley Club event on divergent thinking in publishing. Anna's provocative session encouraged us to employ new ways of thinking in order to embrace uncertainty, make sense of complex situations and – ultimately – innovate beyond the development of new products.
Here are our seven takeaway points, and a list of Anna's top tips.
1) Diversity
Referencing a recent US survey, which highlighted that the vast majority of publishing staff identify as white (79%), female (78%), straight (88%) and non-disabled (92%), Anna stated that publishers need to be more diverse in order to make products for a wide range of audiences.
2) Backgrounds
Publishers also need to come from more diverse backgrounds (not just English graduates who 'love books'). The industry thinks too similarly, but we need to think differently in order to develop innovative ideas, products, platforms and business models.
3) What does the future look like?
Publishers (who are uncomfortable with uncertainty) ask closed questions about the future of publishing, but this doesn't tackle the reality that there's no answer to these questions. The future of the industry isn't a puzzle with a solution, but a story with many possible versions of the future – one which we can influence.
4) Give yourself permission and time to think creatively
The first ideas you come up with probably won't be all that original, but give yourself enough time and you'll get past common thinking.
5) Use your environment
Look around and draw links between your surroundings and the problem.
6) Focus on the process, not the output
Lots can be learnt from the creative process, so don't be too focused on the output and miss important opportunities to acquire knowledge along the way. Anna's own research into book discovery is a good example of this. While she visualised a number of customer journey maps, the true value in this research is the insight gained about book discovery during that process, rather than the maps themselves.
7) Don't let words limit you
Words are precise and convergent: the minute you name something, you close down what it means. Try drawing or using imagery to think divergently.
Top Tips
To round off the evening, Anna left us with her top tips:
Do thinks differently – Walk a different route, talk to different people, and watch TV or go to restaurants you wouldn't usually
Give yourself the freedom to incubate ideas – Get plenty of sleep, go for walks, or play the piano (or a similar hobby)
Be prepared to write (or draw) it down – Keep a notepad or your phone with you at all times
Talk about your ideas – Sharing your thoughts (however stupid) will spark more ideas
Set aside time to be creative at work – Make time to think, come up with new ideas, and then test them out. Keep testing each idea – drop the ones that don't work and pursue the ones that have potential until the seem worthy of investment.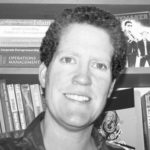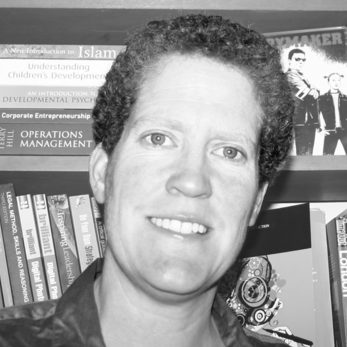 Anna Faherty is an award-winning researcher, writer and teacher. Anna now collaborates with publishers and museums on a diverse range of print, exhibition and digital projects. She also holds academic posts at Kingston University, Oxford Brookes University and UCL.