Publishing for kids: top online marketing tips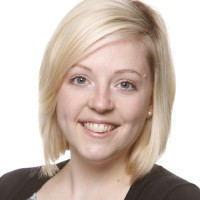 1) As a marketer, what's the first thing you think about when developing an online marketing campaign for a new children's book?
The first thing to consider is always your audience. There's three things to address straight off the bat: 1) Are we talking to parents or direct to children? 2) If the latter, how do we verify consent? 3) Where would our audience (parents or children) be hanging out online? Once you've thought about those three things, you can start thinking creatively.
2) What is the best children's marketing campaign you have seen? Why is it so good?
I was really interested with what Mattel did for Monster High on YouTube, it's a classic case of knowing exactly where their audience hangs out. They did a homepage takeover and tied in with some key YouTube influencers to produce a series of music videos for the brand, which they then followed up afterwards with a 4 week campaign targeting viewers who engaged with the takeover to deliver them additional Monster High content (from webisodes to toy adverts). What I liked especially was the way that the takeover was followed up with the more targeted campaign to encourage longer term brand engagement, it garnered them millions of views and YouTube was the perfect platform for the campaign.
3) How can publishers, in general, become better at marketing kids books?
It's become increasingly clear that we need to move away from the 'traditional' idea of a marketing campaign (enewsletters, pub day tweets, bookmarks) and think outside of our publishing bubble. When we market children's books, we're effectively competing with the likes of LEGO, Xbox, Candy Crush, YouTube, etc. for kids' attention. In order to stand a chance against such big companies (and their wallets), we need to spend our budgets more wisely on marketing ideas and digital properties that add real value to a book, rather than something that's forgotten a week after it publishes.
4) What are parents looking for when finding books for their children online?
I think parents that are into books are always going to know where to find books for their kids, be that on Amazon or Mumsnet or wherever. In the majority of cases, though, I don't think your average parents are actively looking online for books for their kids. I think for us, as publishers, it's more about going to places online where they are looking for stuff – be that advice on how to get their kid to sleep or homework help – and seeding out our content to promote books that way.
5) If you could offer advice to any budding children's marketing professionals, what would that be?
Don't be lured in solely by the glamorous YA side of children's publishing. For most lists, these won't be the bread and butter books that you'll be spending most of your energy on. Related to that, I'd say to read widely and with an open mind, as you need to be able to appreciate books that are aimed at much younger audiences.