The business of books: 3 publishing trends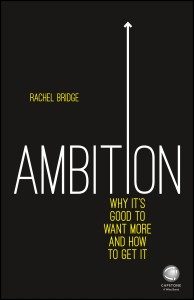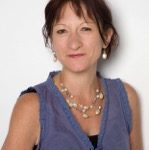 This week's guest on The Extraordinary Business Book Club podcast was Rachel Bridge, journalist, speaker and author of Ambition: Why It's Good to Want More and How to Get It (Capstone, 2016).
From our discussion I drew out three interesting observations about business book publishing in the 21st century.
1) It's social
Rachel and I hooked up in the first place simply because I bought her book on one of our ritual family trips to Waterstones in Basingstoke: once a month or so I take the kids in, we all choose a book, and then we head upstairs to Café Nero and ignore each other happily for an hour or so, each immersed in our chosen world.* Rachel's was the book I bought – I loved the stark challenge of the title, that ambivalent word, which feels simultaneously stirring and disturbing, and particularly intriguing because written by a woman. (We talk more about this in the podcast.) I took a picture of the book beside my skinny cappuccino and was about to tweet it when, on a whim, I searched for Rachel on Twitter. I found her, tagged her in the tweet, and settled down to read. Within a few minutes the response came back, and within an hour we had an interview set up. Boom.
2) It's secondary
Rachel articulated perfectly the attitude that most business writers have towards books: 'There isn't any money in books unless you happen to be Malcolm Gladwell… it's not about making lots of money.' Not every author can afford to be so phlegmatic, of course, but when you're writing a book to support your main revenue-generating business (speaking, in Rachel's case) your concerns go beyond a simple focus on the royalty rate to questions of control and collaboration. Business authors need to be sure that the publisher will be a good partner as they build their wider brand, that they'll have their say on questions of design, timing, publicity and so on. Book people love books and we can tend to have an over-inflated view of them as ends in their own right: it's salutary for us to realise that for many authors they're simply (beautiful) means to other ends.  Which leads me neatly to…
3) It's multiplatform
I believe passionately that books are the jewels in the crown of your content strategy, but they're not the whole crown. I help my authors identify the best mix of content and channels for their market and their message – podcasts, vlogs, blogs, online courses, guest articles, infographics, webinars, talks, workshops… you get the idea. But Rachel has taken this to a whole new level: prepare for Ambition: The One-Woman Show at the Gilded Balloon this Edinburgh Fringe. Because why not? When you have a powerful idea a book is a great tool for communicating it, but it's certainly not the only one. The beautiful thing about a book, though, is the way it complements other platforms: I've no doubt Rachel will sell copies of the book at the show, just as my authors sell copies from the back of the room when they speak at a conference. Publishers like Canongate and Faber do this blending of online and off, book and other platform particularly well, but it's one reason authors choose to self-publish, to retain unfettered rights and create campaigns that include the book but aren't necessarily focused on it.
Three trends that open up incredible opportunities for publishers with ambition enough to follow Rachel's advice to us all: 'do and be more'.
*One of my favourite book-y quotes, by Neil Gaiman: "Books make great gifts because they have whole worlds inside of them. And it's much cheaper to buy somebody a book than it is to buy them the whole world."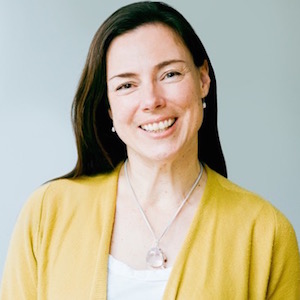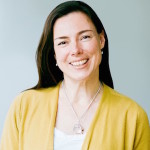 Alison Jones (@bookstothesky) is a publishing partner for businesses and organizations writing world-changing books. She also provides executive coaching, consultancy and training services to publishers. www.alisonjones.com.