It's all gone a bit dead: 6 steps for reviving a stalled crowdfunding campaign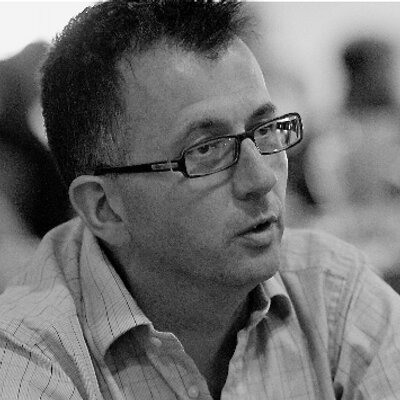 Jimmy Leach is, amongst other things, head of crowdfunding at Unbound. Here are his 6 steps for reevaluating and reviving a crowdfunding campaign.
It happens to everyone, to some degree. All crowdfunding campaigns – for books, apps, watches, whatever – all follow the same kind of pattern. A spike at launch, a spike at the end which gets them over the line – and, at some point, a plateau in the middle. But what to do when the campaign never gets off the plateau, when the whole project becomes marooned?
Obviously, the first point to make is that a lengthy fallow period can be avoided. There is no magic bullet to any crowdfunding campaign, other than the fact that activity begets pledges. In other words – if you stop, so will the pledges.
But let's say, that you're doing plenty and still the pledges have dried up. What next?
1) Look at your messages
What are you saying to people? Are you getting the tone wrong, too blatantly asking for money? Are you explaining the project badly? Many a good project has stalled due to bad communications. Get someone you trust, someone who can be honest with you, to check over the messages you're sending and see if they 'feel' right.
Next: Look at what you saying to people and get a second opinion – then re-write.
2) Look at your platforms
Where are you asking for support? In email? On social media? With a quill on vellum? The best campaigns are a mix of media and platforms, but they often concentrate more on one-to-one communication (usually via email) than the one-to-many of, say, Twitter. When I see a failing campaign, I often see a project reliant on a few tweets here and there – and that only gets you so far.
Next: Make sure you're on the platforms which suit your readers, rather than suits you. And, almost certainly, make personalise emails a bigger part of the mix.
3) Look at your audiences
Are you targeting the right people? Most books have two audiences – people who want to support the author and people who want to read about the topic (which can make some fiction harder to fund). Many authors are too reticent about asking their personal networks and not sure where the subject networks are. The first needs chutzpah, the second needs research.
Next: Shamelessly dig deep on the the audience of people you know, and put the work in to find the people you don't.
4) Look at your energy levels
I'm a big fan of the elastoplast model for funding. A short, sharp burst of frenzied activity is better than dragging it out for months. To get a book funded, you should schedule some time every day, be contacting a good number of people each time to make sure those numbers keep ticking over.
Next: Remember when you used to schedule your revision and teachers would tell you to 'make sure you do something every day'? That.
5) Engage
Reticence is a big problem with crowdfunding. Now is the time, as one author put it to me, to 'unleash your inner American'. That means emailing people you haven't spoken to in a while, replying to Twitter replies and Facebook posts. The more you talk to people, the more they become involved in the project. Blog about your book and the processes behind producing it. Without being too cheesy, take people on your journey. The people who read that will become your advocates.
Next: While writing is a solitary experience, crowdfunding isn't. Gird your loins and get sociable.
6) Monitor
Observe what's working – and repeat it. Watch what doesn't work – and stop doing it. It sounds obvious, but so many authors blithely assume they know what works, and are shocked when the data comes in.
Next: Look at the data on your project page (any decent platform will show that to project owners), and learn from it.
In short, if your campaign is flagging, it's time for some honesty as to what is not quite working. Take the time to take your campaign apart a little, examine the parts and shine them up a  bit. Then re-assemble on your way to 100%…
Thanks to Norah Myers for sourcing this guest post.