Faking it: When book reviews go bad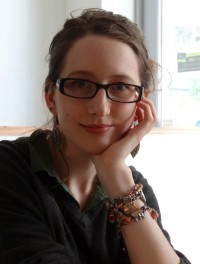 Jasmine Kirkbride is BookMachine's new blogger and this is her first blog post. Jasmin is the Editorial Intern at Tenebris Books. She is a freelance editor and published author.  You can find her on Twitter @jasminkirkbride.
At the FutureBook Conference 2014, Orna Ross presented a Big Idea to publishing: the new Ethical Author code from the Alliance of Independent Authors (ALLi).  A week later, it was the theme of #FutureChat, where it became apparent that some of the biggest ethical quandaries for authors concern review practices.
What is the ethical author code?
Reviews are a crucial part of any publicity campaign, and sourced in ethical ways, they're great tools to market your content with. A positive book review can help persuade someone your content is good enough to purchase. Multiple complimentary reviews in different places or from different sources assist in making a product memorable. Quotes from reviews make good content on social media and repeated mentions of your title can help make it a trending subject online.
Conversely, bad reviews can undo your other marketing and publicity efforts. But surely even a bad review is not an excuse for an author to stalk or commit acts of physical violence against the offending reviewer, right? Wrong.
According to Orna Ross, this has happened, and it wasn't an isolated incident. Though they're rare, incidents like this are giving authors a bad reputation. ALLi's Ethical Author code hopes to start counterbalancing this: by signing it, authors can assure reviewers that they will be treated with respect, no matter what they write about the author's book.
This is just one of many aspects covered by the Ethical Author code. It's a big step forward in the conversation around author ethics, but it doesn't answer all the problems. In last Friday's #FutureChat, it became apparent that there's a growing trend among both traditionally and independently published authors to fake reviews or positively review books they haven't actually read.
Why bother faking it?
Authors are becoming more involved in publicising their content. They're expected to have an online presence and be active participants in social media. Independently published authors normally even execute their publicity and marketing by themselves. This has lead to an explosion of new online marketing strategies. But there's a big difference between clever marketing tricks and outright lying.
Faking reviews is not simply a strategy: ultimately you are lying to consumers and the industry. Even if you make quick sales in the short term, in the long term you are likely to get found out.
So why do people keep faking reviews? At the end of the day, it's an attempt to make more sales. Faked positive reviews encourage people more likely to buy your product because they create the illusion of quality content.
But what is this symptomatic of? Ultimately, I'm lead to the question: are we focused on selling good content, or just the illusion of it?
—
For more information on ALLI and the Ethical Author code, visit www.selfpublishingadvice.org, or share you views by hashtagging #ethicalauthor.
Orna Ross blogs at www.ornaross.com and Tweets @OrnaRoss
#FutureChat happens every Friday from 4-5pm GMT, just use the hashtag to get involved!