14 things we learnt about the future of academic book discovery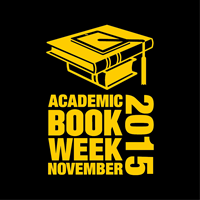 On Tuesday night London Book Fair held their Tech Tuesday event during Academic Book Week. With the overarching question: 'Academic book discovery; will the role of the publisher enhance discoverability in the future?' The panel was comprised of Tom Hatton, founder of RefME; Simon Kerridge, Director of Research Services at University of Kent; Martha Sedgwick, Executive Director of Product Innovation at SAGE, and Simon Tanner, Digital Humanities academic at Kings College London.
The panel discussion was guided by 4 key questions. Here are our 14 top things that we learnt from the night.
What is the academic book of the future? Is it as simple as the ebook?
1. Publishers should be bringing new forms of content to life and taking advantage of digital advances to do so. Discoverability, metadata, optimisation for search and site navigation are key to this.
2. The challenge for publishers is to respond to the needs of both academics and readers. Allowing them to read, share, comment and repackage content.
3. Having multiple ISBNs for the same book doesn't enhance discoverability.
4. The disappointment of ebooks is that they've changed the format of the academic book, but not the book itself. It is a missed opportunity when it comes to discoverability.
What will the length of the academic book be?
5. The assumption is still that an academic book is around 60-70,000 words, dictated by economics factors, which is no longer necessary. People want to get straight to the point, wanting the most relevant piece of content immediately. Shorter academic writing, which still allows for extended conversation, is now being published.
6. But, as we increasingly atomise our content, we lose its context, which can be vital to understanding.
7. Publishers should be asking 3 main questions: how long does it need to be, what do you want to say and does it make economic sense?
Where is the money in it?
8. Like with Journals and Open Access, the model is moving towards author pays, not reader pays. There  has also been a shift from students paying for textbooks to universities funding free access for students, as they attempt to add value to students who are now paying more in fees.
9. Freemium models where additional functionality (e.g. highlighting) costs. Given the size of the academic publishing business, micropayments like this could scale well.
10. Publishers have been experimenting with a lot of new models in education, but none of them seem to have gained traction, yet.
Will the role of publisher enhance discoverability in the future?
11. Book chapters should have unique identifiers which would make chapters available individually. With search functions, students will be able to discover the content they need, without losing the context.
12. There needs to be more innovating and thinking when it comes to ebooks. They should display extracts of what's being linked to, with more metadata, information, recommendations and cross-linking,
13. Optimisation not good enough – we need better tagging, page structure,  and the ability to add abstracts, keywords and rich metadata.
14. If publishers don't enable discoverability they will wither and die.