Startup Snapshot: Writers Boon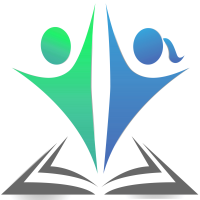 1) What exactly is Writers Boon?
Writers Boon is a free, all-powerful platform that helps authors navigate the publishing and marketing maze, connects them with trusted resources, and saves them money by featuring offers, deals and discounts. The platform is built with Oracle technology, the world's number one database solutions provider. Writers Boon counts about 260+ topics and 400 trusted professionals, all with exceptional reviews.
2)  What problem does it solve?
Writers Boon offers a well-organized outline of publishing and marketing tips and info that serve as a blue print for action. No more hacking your way through hundreds of websites. Save time and brainpower.
We don't only connect authors with top-notch experts. We do more than that. We have the most useful DIY Tools & Apps for writers.  And if you want to learn more on any topic, you only need to look under our How-To Guides.
Best of all, we feature deals and discounts on publishing and marketing products and services. So now you get the best at the best price. Think of us as Groupon for the writers' community.
3) Who is your target market?
On the writers' side, bloggers and aspiring or experienced authors of fiction and non-fiction books. On the vendors' side, the best publishing and marketing experts and designers of tools & apps for writers.
4) What results do you hope to see over the next few years?
Well, I do hope with all my "author heart" that it will provide real help to all the wonderful authors out there who brighten up our days, some of them at the beginning of their writing journey, others trying to come to grips with book marketing opportunities.
5) What will be next for Writers Boon?
My vision is for Writers Boon to become the authors' premier information source. Whether they are aspiring or experienced writers of fiction and non-fiction books, whether they want to find the best quotes generator tools, the best writing retreats, or whether they are looking for the best deal on writing software, now they know on Writers Boon they can find everything and everyone they need.

Carol Vorvain is a lawyer, author and founder of Writers Boon, the newest, most comprehensive platform for writers. Her books, When Dreams are Calling, Why not? – The island where happiness starts with a question and  A Fool in Istanbul – The adventures of a self-denying workaholic have been featured in a number of travel magazines including the International Traveller magazine and can be found in libraries, bookstores and on Amazon.