Authors marketing themselves online: the components of a strategy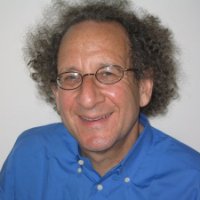 Mike Shatzkin has been in publishing since 1962. Since 1979, Mike has been an independent consultant (The Idea Logical Company) with clients that have included most major publishers in the US and UK, retailers including Barnes & Noble and Borders, wholesalers including Ingram, and a host of tech startups. He has partnerships with Michael Cader in a conference business (Publishers Launch Conferences) and with Peter McCarthy in a digital marketing business (Logical Marketing Agency). You can follow him on Twitter @MikeShatzkin.

A range of useful options is available to any author as they consider their online presences. All can be useful to any author but their own website is an essential component of that. It's an anchor and it is the only web presence the author knows s/he will always control.
An author's objectives for a website should be to:
Make it crystal clear to search engines who the author is and for what they are an authority.
Give the author a platform that can be used for many things: blogging, posting parts of books or works-in-progress, and gathering email addresses.
Give fans of the author a sensible place to link to an author's content and biography that is not called Amazon.com.
Collect data that is independent of any specific book's sales that can help an author know how s/he is doing in the digital world.
In addition to a web site, which is real estate an author totally controls and is the most important tool in an author's kit to get new followers through search, an author can do him or herself some good by going where fans could be.
Every author should have a presence on Goodreads and Library Thing. And every author should have a robust Amazon author page, a Google-plus page, and completed author pages for every online retailer that offers the opportunity. All of these not only effectively reach out to groups of potential readers, they also inform search engines.
Depending on the author and the topics about which s/he writes, Pinterest, Medium, Facebook, LinkedIn, Twitter, Instangram, or Tumblr might also be important. They're all free, people find out about books and authors from all of them, and search engines crawl them. Which of them is worth doing and how much effort each is worth depends on the audience and the book.
And authors should be in touch with other authors too. They have blurbed for each other's books for years. Now they can link to each other. They can mail to each other's fans. No author is so prolific than s/he needs to "own" fans exclusively.
Publishers should be helpful in all of this but too seldom are. They should insist that authors have websites and build them if necessary but put all of an author's books on them, not just the ones they publish. They could help organize their own authors to help each other with links and mailing list pooling. (Note: agents could be doing that too; I am not aware of one that does.) Publishers should "audit" the online presences of all their authors and, at the very least, make clear suggestions about what needs to be improved or fixed. It is past time for publishers to be offering that help.
You can read more from Mike on the Shatzkin Files.