Publishing for kids: top online marketing tips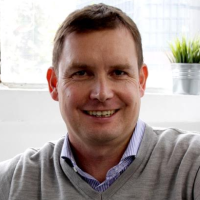 Sven Huber is founder & CEO of Boolino, Spain's leading online platform for children's and YA books. Over the last 15 years he has been working in book publishing and distribution in Spain, Portugal and the US. He is a speaker and sponsor at 'Publishing for Kids: how to reach book buyers online' on 9th March in London. Here's our interview with Sven.
1) What was it that inspired you to launch Boolino?
The underlying driver and motivation for creating Boolino was to help parents find great books for their kids, because if you give kids access to relevant books – in terms of interest, reading level and quality – they are more motivated to read and more likely to become frequent readers. In the offline world, bookstores (especially children's bookstores) and libraries do a fantastic job in guiding parents towards the most adequate books for their kids but – as parents – we were lacking a convincing online offering to find recommendations based on our needs and profile. Therefore, we decided to create it, starting in Spain, where I've lived since 2000. Today, in Spain we are the biggest reference online platform for children's and YA books – creating value both for parents and publishers – and we are very excited to have now extended our services to the UK and Germany. We get up every morning driven by our goal to turn kids into book lovers.
2) What is the best children's marketing campaign you have seen? Why is it so good?
One of the children's marketing campaign I like most is Ikea's 2014 Christmas campaign. It is a campaign full of emotions and interesting insights about children, and it was highly successful in Spain. Last Christmas, we created a campaign along the same line: Regala libros #AunqueNoLoPidan (Gift books #EvenIfTheyDoNotAskFor). Here you can see the spot (only in Spanish).
3) How can publishers, in general, become better at marketing kids' books?
I believe that publishers, in general, need to become much better in online marketing to make their books – apart from the bestsellers and licenses – much more visible on online channels. Although the majority of books are still sold in offline retail channels, the online channel is the fasted growing channel in most markets and even parents who prefer to buy in bookstores, search more and more online for information and recommendations. From our experience, the key is to create an integrated online strategy combining social media, bloggers and email marketing, and to communicate with families in a very segmented way, based on their interests and age. Especially, in the children's category, the main challenge for publishers is to get access to parents. In order to help publishers with that challenge, we have created our Boolino Partner program to connect them with our user database and the 'Boolino ecosystem'.
4) What are parents looking for when finding books for their children online?
Above all, we find that parents look for relevant recommendations (and our metrics here are conversion rates to sales). Our experience shows that relevance is driven – obviously – by age and reading age, but also by the context that we are creating around the books. Each year, thousands of new books are being published and, for parents, it is impossible to know what is available at any given moment. By recommending books in a given context – for example, books talking about emotions, friendship, fear, etc. – we can generate content around books that is of high value to parents. Parents want to know what is special about the given book we are recommending and what other books around the same topic are available.
5) If you could offer advice to any budding children's marketing professionals, what would that be?
Think all your marketing campaigns from 360º angle – point-of-sales and online, making sure that you create unique content for all online channels. And take your SEO positioning very seriously. More than 70% of Boolino's online traffic comes from organic searches by parents looking for certain books, book series or topics. Parents are searching online for children's books and increasingly so. The question is if they are finding you and your books.