Six gems about Marketing that may seem obvious, but are you really acting on them?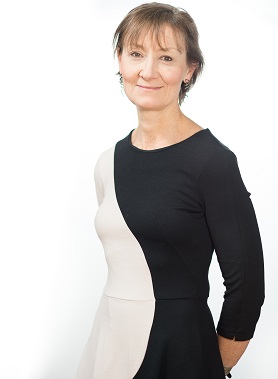 This is a guest post by Rachel Maund. Rachel is is Director of publishing consultancy Marketability (UK) Ltd and a tutor at the Publishing Training Centre. This blog post first appeared on the Publishing Training Centre Blog.
1. 'Marketing isn't a department, it's a state of mind'
This was a mantra of an ex colleague, and very irritating it was too. It was only years later that I realised she was right. An editor visiting a lecturer is marketing just as surely as the marketing manager sending an email campaign.
2. Marketing isn't clever, or technical, or expensive
The best results invariably come from what's most obvious. What one business author I worked with called 'opportunity spotting'. When I review marketing questionnaires returned by authors, their connections will often dictate the direction of the marketing plan. If they're organising a conference for 2,000 people, then that's where my resources will be concentrated. If they run an influential blog, I'll be talking to them about how to promote their book there in the most appropriate way.
3. Really effective marketing is invisible
Everyone welcomes relevant content but nobody wants to be marketed to. Marketing fronted by authors is perfect, putting your expert directly in touch with their audience. We do all the back-end stuff (this really isn't about avoiding doing the work), we just put their name to it rather than our own.
4. 'There are two motives to action: self-interest and fear'
… said Napoleon Bonaparte. Spot on. Readers will buy/act when they're persuaded that they personally will lose out if they don't, so we need to be hard-hitting and confident about benefits.
5. The human attention span is now shorter than that of a goldfish
It is 8 seconds (2014 survey by the National Centre for Biotechnology). So give readers keywords that prove relevance and cut the waffle (fluff). Deliver messaging in chunks – including images – that can easily be scanned. Nobody's reading paragraphs, trust me on this one. Did you know that Taylor & Francis are now producing cartoon abstracts of scholarly journal articles? Good for them.
6. What customers want lags behind the hype
Fact. In publishing we are constantly working on new formats and innovations, but our customers are living in the here and now. We need to be wary of investing in the 'next big thing' until our audiences are there. Just this month a schools publisher told me that a significant percentage of their orders from schools were online order forms that had been completed and then FAXED. Yes, really.