Startup snapshot: Leanpub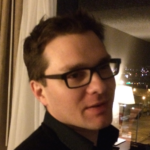 Len Epp is a Co-Founder of Leanpub. He wrote a doctorate in English Literature before working as an investment banker in London, so enjoys wearing the seemingly contradictory hats of resident corporate finance and literary type person at Leanpub. We interviewed him about Leanpub here. 
1) What exactly is Leanpub?
Leanpub is a book writing platform combined with a bookstore that pays a royalty of 90% minus 50 cents per sale. Leanpub is primarily used by self-published authors, and also some small publishers. To suit the preferences of different types of authors, we've built Leanpub so that you can write books in Word, in the browser, or in plain text; or, if an author wants to upload an ebook they have made themselves, they can also upload their book in PDF, EPUB and/or MOBI format.
2) What problem does it solve?
One big problem that Leanpub solves is: How can you build an audience while you are writing your book?
Our answer is to publish your book before it is finished, and then add new chapters and publish new versions until you are done. Leanpub is built around this idea, which has many benefits both for authors and for readers; for example, it lets the author get feedback early, and build a loyal following of readers who can help her improve her book (and it's also great for publishing serial fiction, of course).
3) Who is your target market?
Leanpub is currently most popular with authors of technical books, partly because our "Publish Early, Publish Often" model is especially valuable for people who are writing or reading about cutting-edge technologies that are subject to rapid change. However, our target market is actually all self-published or indie authors, and we are doing more to try to attract new types of authors, especially fiction authors. Personally, I would love to see people start publishing in-progress books that follow political events, like election campaigns.
4) What results do you hope to see over the next few years?
We hope to see our model of in-progress publishing catch on for both fiction and non-fiction books. It is very rewarding to build an early audience and it can help improve the quality of the final version of the book, which can of course be taken up by a conventional publisher when it is finished. Many of our authors also find this model inspires increased motivation to write, as you have readers out there waiting for the next chapter.
We expect that the next few years will bring a lot of growth in the market for self-published ebooks. In some quarters this is considered to be a controversial view; for my own views on the matter, please see my article 'On The Dark Matter Of The Publishing Industry'.
5) What will be next for Leanpub?
The next big thing for Leanpub is to work more on building community within the Leanpub platform. We want to encourage communication between authors and readers, and readers and readers. This will include lots of development work on our reading app (currently the app is available for iOS users, and we will be adding an Android app as well).