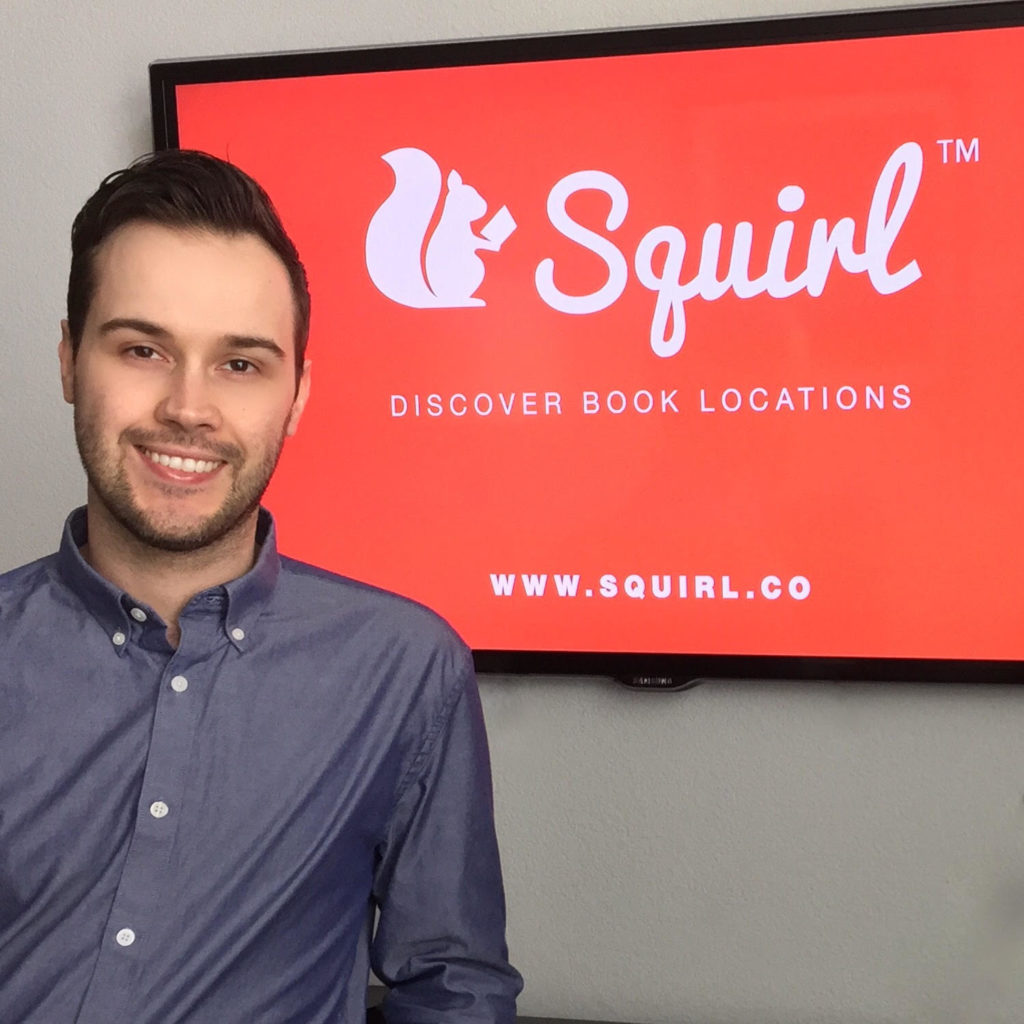 Jef Van der Avoort is co-founder of Squirl, the first location-based book discovery app. Previously he helped brands like LEGO, Philips and Hasbro to create engaging experiences on the border between the analog and digital world.
1) What exactly is Squirl?
Squirl is a location-based book discovery app that lets you bump into the real-world settings from books (e.g. The Plaza Hotel in the Great Gatsby). You can read the excerpt that takes place right where you are standing and check in to the literary location. You may also click through to buy the book. In essence, we are building an augmented story layer on top of the world.
2) What problem does it solve?
Book discovery is the number one issue for authors and publishers. We want to level the playing field by turning the whole world into a bookstore. The places you pass by become portals into different worlds, no matter if it is from a book by a first-time indie author or a bestselling superstar. It is a new, engaging and serendipitous way to discover your next read.
3) Who is your target market?
The casual reader is very important to us. These are people who read 2 or 3 books a year and are mostly overlooked when it comes to publishing tech. Discovering new books is not on top of their list, but they are interested in stories that are relevant to them. Through this geographic relevance we can excite these readers to buy a book they might not have discovered in any other way.
4) What results do you hope to see over the next few years?
Our first tangible goal is to see a book rise to the New York Times bestseller list because it was discovered through Squirl. On a more macro-level, we would like authors and publishers to see Squirl next to social marketing platforms like Twitter and Goodreads.
5) What will be next for Squirl?
We are very excited with the positive reception we are receiving and we already have some Squirl fans. We are currently raising a seed round to build some great features and advance Squirl to continue to enhance the experience for both readers and authors.